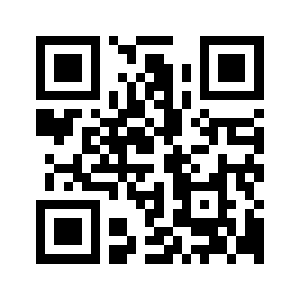 QR codes are beginning to enter the mainstream in Singapore, driven by the mass adoption and usage of smartphones.
But while critics might argue that NFC technology will supplant QR codes, I wholeheartedly disagree. Although NFC trials are slated to start in Singapore this year, I'd wager that mainstream adoption is at least one year away (depending on whether the iPhone 5 adopts NFC). It's likely that QR codes will remain the de facto bridge between outdoor and digital marketing for some time.
Furthermore, even if NFC does reach mass adoption, it only has a range of 4cm. This limitation will mean that both technologies could co-exist as marketing tools.
Entrepreneurs with limited marketing budgets should seriously consider implementing QR codes as they are cheap to create, easy to implement, and measurable in their impact. It imbues marketers with the ability to track performance metrics in outdoor advertising, something that wasn't possible before.
In this article, I provide ten QR code sins that marketers and entrepreneurs should avoid at all costs. Some of these tips are taken from a whitepaper published by the Mobile Marketing Association (MMA), a global trade association for mobile marketing.
1) Treating QR codes as a one-dimensional tool
Don't insult QR codes by limiting its potential. While I've seen them being used for directing consumers to a website or YouTube video, there's so much more that can be done with them.
These include: Offering special deals and promotions, making voice calls, sending SMSes, making purchases, participating in a poll, receiving contact information, and posting messages on Facebook or Twitter.
2) Having an unclear or weak call-to-action that draws little attention
A Citibank ad spotted at City Hall MRT. QR code should be made bigger to emphasis its link with the copy. The small text should be eliminated altogether.
Good marketing copy matters when implementing QR codes. A good rule of thumb would be to use active voice as opposed to passive voice. For example, use "Scan this to receive 10% off your next purchase" instead of, "There is a 10% discount off your next purchase after you scan this."
Also, make sure that your QR code copy is large enough so that passerbys will be able to see it immediately. If the words are as small as ants, only people standing right in front of it will be able to see the copy.
Here's a question: What's worse than having bad QR code copy? Having none at all, which was the case forTony Tan' campaign team. He was then a Presidential candidate for Singapore's Presidential Election in 2011.
3) Providing little or no incentive for consumers to scan QR codes
While the previous point speaks to the style of QR code copy, content matters too. Another rule of thumb to follow is that the copy should answer the "why" and "how" of QR codes. Why should consumers stop in their tracks and whip out their smartphones, an inconvenience in a fast-paced society like Singapore? For consumers who don't know about QR codes, how would you educate them?
Beyond offering consumers the pedestrian URL to your website, think about how QR codes can contribute to online conversions, your bottom line, or brand education (like Starbucks did). Your copy should reflect these aims.
In developing markets where consumers aren't quite as educated on QR code usage, consider directing them to a QR code reader like RedLaser, which also scans barcodes, or Google Goggles, which can even scan books, landmarks, and so on. ShopSaavy has a 'Scan the ShopSaavy' art that you can put on your product packaging.
4) Not drawing enough attention to your QR codes
A QR code often has to compete with many numerous other elements in an outdoor advertisement. Whether or not you decide to make QR codes the primary focus of your ad, some design basics can be implemented to make it stand out.
First, ensure adequate spacing aroundyour QR code to give it emphasis, as having too many visuals around it will distract potential customers. Second, ensure your QR code is large enough. The Mobile Marketing Association recommends using the Five Times Rule — "the distance that the user will be scanning should beabout Five Times the size of the code." Test it out to find gauge the distance the consumer is likely to be away from the marketing material, as well as the size the QR code should be.
Finally, you can implement unique QR code designs. This Mashable article gives tips on how to design beautiful QR codes.
5) Making QR codes the only option in markets with low mobile penetration
QR codes are useless if your target market has low mobile phone penetration. In such cases, make sure you offer elements like hotlines, website URLs, or email addresses on your outdoor marketing material. Also, don't immediately dismiss QR code usage in countries with low smartphone penetration because many feature phone these days have QR code scanners. Do your research to find out about the feature phones in these countries and whether they have native or third-party QR code scanners installed.
6) Putting the QR code in places that deter consumers from scanning
QR codes at the urinal – Zurich trip & Frontend Conference
QR codes at the urinals? Hmm, not too sure about that one. Photo: Robert Nyman
Some common sense and understanding of the psychology and cultural nuances of consumers are needed here. Putting QR codes above the seats in a subway train might sound like a good idea, but think about how embarrassing it may be for them to stretch their hands out to scan a QR code — under the gaze of fellow commuters.
Putting a QR code above a toilet urinal may sound like a good idea, but some consumers might be put off with the idea of using a smartphone in the toilet, especially since it can be unhygienic.
On the other hand, putting these materials in table tops at a cafe or restaurant might be effective, since patrons are not in a hurry and are more likely to spot and scan the QR code.
It's clear that QR code implementation must be done with sensitivity to the surroundings. Printing marketing materials wholesale without any thought to where it's being put signals laziness from the marketer.
7) Pointing consumers to a website through an extremely long URL
According to the MMA, QR codes that contain a lot of data are harder to scan and complex in appearance. Hence using URL shorteners like bit.ly or goo.gl can help in making the data more manageable. These two shorteners even allow you to create a QR code along with the URL.
8) Using QR codes without analytics
The key advantage of digital marketing is the ability for companies to track a campaign's effectiveness. QR codes extend this characteristic to outdoor advertisements, making it an invaluable addition to your arsenal.
Singapore-based startup QropIt (see our product feature) has a free web app that is a QR code reader, QR code generator, and analytics tool all rolled into one. A similar alternative isBeeTagg, although it's a pay-as-you-go service. Tagloop, a Singapore-founded freemium service, ties in both NFC and QR code solutions with analytics. Finally, if you're a heavy Google Analytics user, this article tells you how to track QR codes with it.
9) Ignore the post-scan experience of consumers
Pat yourself on the back for creating a killer marketing collateral. But don't forget the post-scan experience. Consumers will find it extremely frustrating to scan a QR code for a coupon only to find out that it hits a dead link or a deal that has long expired. Therefore, it's crucial to think of QR codes not just as a standalone tool but part of a larger integrated marketing effort.
Think about it: If first-time users are turned off by your badly implemented QR code, they might never again scan another QR code. That's bad news if you are planning on using QR codes again in the future.
One way to improve user experience would be to mobile-optimize your site. Don't ignore the basic design elements of your website. For example, if you want consumers to buy that product, ensure that the 'buy' button on your mobile site stands out.
Test and optimize your web content for popular smartphones like the iPhone and Samsung Galaxy S II, tablets like the iPad, and even feature phones with QR code scanners. A new buzzword in web design is 'responsive design', which is a website that adjusts itself according to screen size and resolution. If your aging company website is in need of a complete overhaul, revamping it to be responsive could be a good investment.
Finally, make sure you cater to users who scan your QR code after the campaign expires. Include a message indicating that the discount coupon is void, and direct them towards the promotions section of your site.
10) Putting your QR code campaign out in the market without first testing it
This may sound like an obvious transgression, which is why some may overlook it. While a QR code is easy to implement, there are so many elements and steps to it that something may easily go wrong and go unnoticed. Make sure you test it repeatedly, taking into account the location of the QR code (what if the 3G network is spotty in the area? What if it's monsoon season and your poster is placed in a location with no shelter?).
Read the original post at Linkedin.com