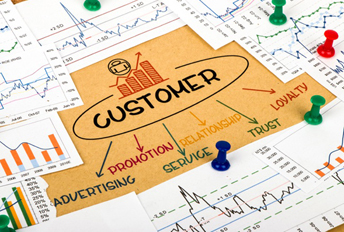 It has gradually become a norm for online business owners to offer product discounts in their customer loyalty programs. They believe that it is the best way to capture a customer's heart despite them bearing the brunt of low profit margins.
However, there is a likelihood that giving away product discounts will turn non price-sensitive customers into price-sensitive ones, which is definitely not what we want to achieve in the long term. Therefore, online business owners need to think of other strategies to retain their customers in the long run.
Building a special and lasting bond with your customers goes beyond offering product discounts. Discounts still exist, but customers are looking for other means to connect with your brand. As such, we have come up with 3 simple steps to help you create a valuable customer loyalty program.
#Send welcome email
The moment your customer visits your online store, your customer loyalty program has officially started, regardless of whether they have made a purchase or not. Why is this so? It is all about creating the first impression.
First impression matters as customer attention is highest at the beginning when they sign up. According to the infographic, 74% of consumers expect to receive a welcome email from the brand. To make it more personalized, the welcome email should address them by their first name. It is also important to include a call to action in the email so as to drive the customers back to your online store.
#Listen to your customers
Do you know that 96% of dissatisfied customers do not complain?
This can be pretty scary given that you never know why they abandon their shopping cart. Instead of ignoring these customers, online business owners should give them a platform to share their opinions and get in touch with you.
This is because if you can turn these customers into your loyal customers, it is likely that they will form a good impression of your brand and tell others about it. Besides putting your contact information on the website, it is important to include other contact support methods such as Facebook and Twitter, which most customers are comfortable with when comes to talking to brand.
#Remember special occasions
Never underestimate small gestures such as remembering customer's birthday. Customers appreciate brands that take the initiative to send them a note or gift during these special occasions. One of the common practices done by online retailers is to send customers a personalized birthday coupon.
Imagine the surprise this customer gets when he receives the email from Starbucks! It is clear that he is entitled to a free drink as a birthday treat. However, some online retailers will set a criteria in order to enjoy the birthday coupon as shown below:
Customers are likely to be turned off after seeing that they need to purchase $50 or more to enjoy $10 off. They will feel that the brand is not sincere in giving the birthday coupon. To improve customer loyalty, online retailers should avoid setting any criteria for customers to enjoy the birthday benefit.
The easiest way to grow your customer base is not to lose them. Online business owners should convert new visitors at the start with a welcome email and slowly implement strategies to make them feel appreciated and valued.
Read the original post at Ecommercesos.sg